At Transitional Resources, we believe that all people, including those living with major mental illness such as schizophrenia and bi-polar disorder, deserve to have decent housing, to feel needed and wanted, to engage in meaningful activities, and to be a part of community.
We offer a full spectrum of optimistic and respectful mental health services to adults with major mental illnesses. Our programs create supportive opportunities for those with the most serious forms of mental illness to succeed and experience recovery.
---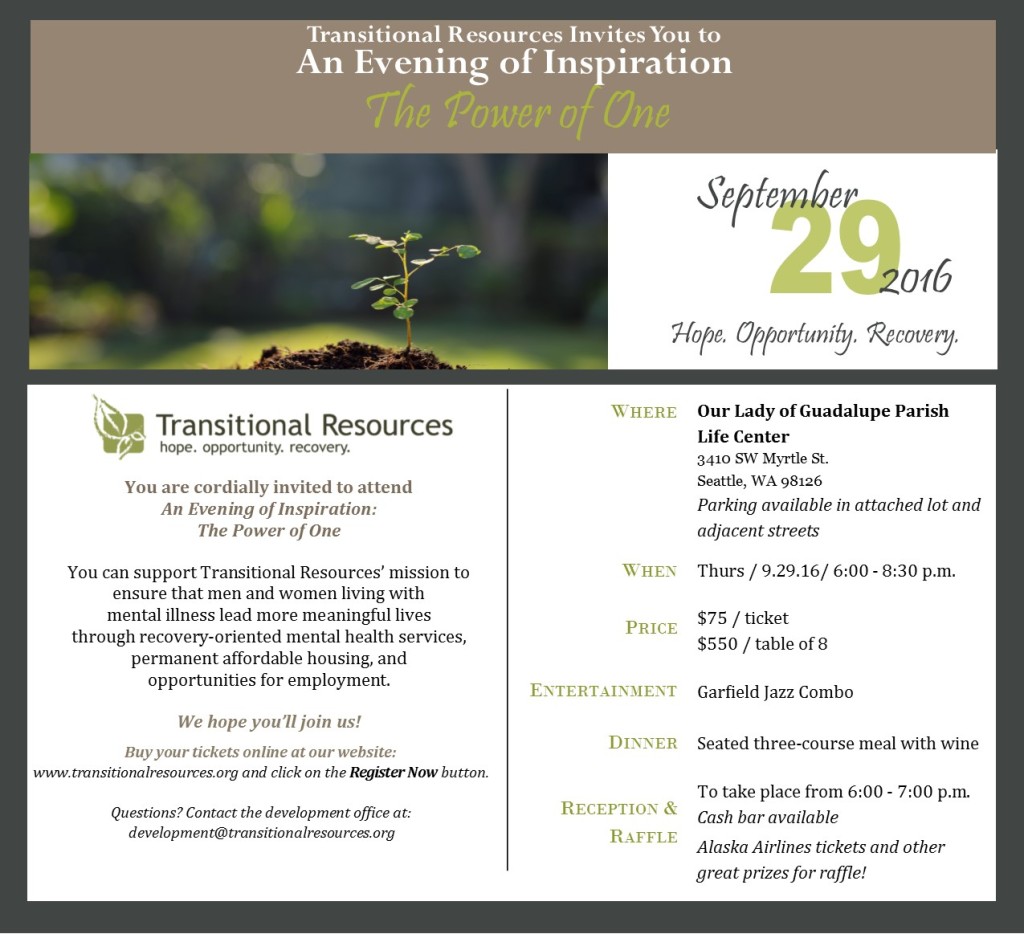 We hope you'll join us for our biggest fundraising event of the year, our annual fall dinner, on September 29, 2016. This is your opportunity to learn about and celebrate our work this year. You can make a difference in our community by showing your support!