Our Mission
Respecting Autonomy, Dignity, Integrity, and Recovery
Transitional Resources' mission is building better health, stable housing, and a community of support for people living with mental illness.
 Our Values: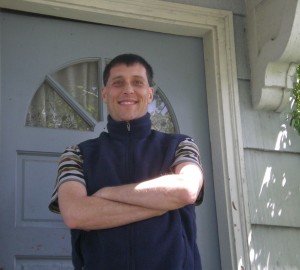 We value the same things that those with mental illness do:
Respect, dignity, and autonomy;
A safe place to call home;
Feeling needed and wanted;
Being part of an inclusive and diverse community;
Working and engaging in meaningful activities, and;
Having hope through a highly personalized path to recovery.
We highly value work, education, volunteer experiences, and involvement in other meaningful adult activities as important components of recovery. We believe that men
and women with serious mental illness can and want to work and lead meaningful lives, and we demonstrate that belief through the many vocational services we have offered
since the agency's inception.
Transitional Resources is a licensed mental health center and residential facility located in West Seattle, serving all of King County. The agency was founded in l976 as a residential treatment facility for young adults diagnosed with mental illness. Our programming, which began as one residential treatment program for fifteen, has grown to include six different programs serving over 220 individuals each year.
Despite our growth, we have retained highly personalized care tailored to each individual's needs. Our services are enhanced by a strong sense of community that not only provides natural support 24 hours a day, 7 days a week, but inspires hope in men and women who are in the early stages of their recovery.
Who We Serve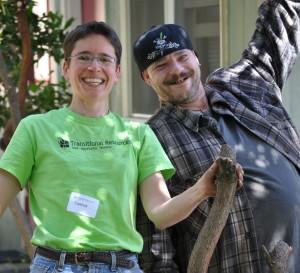 Clients range in age from 18-59 and represent a wide range of ethnic and cultural backgrounds.  We specialize in serving men and women with the most serious and persistent forms of mental illness
The vast majority of the individuals TR serves have experienced multiple hospitalizations or incarceration, and most have been homeless.
How We Are Funded
Funding for our programs comes from City, County, State, and Federal funds, United Way, individual donations, foundations, grants, and client fees.
We rely heavily on private funding to maintain the low caseloads critical to our successful outcomes.
Credentials and Affiliations
State licensed Boarding Home
State licensed mental health provider since 1992
United Way partner agency since 1981
Certified vendor for the King County Medicaid Prepaid Health Plan
Washington State Division of Vocational Rehabilitation Vendor