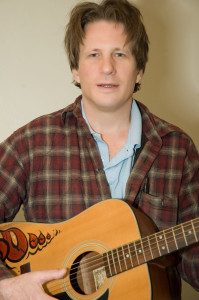 Transitional Resources offers a wide range of health and wellness classes.  Our weekly Wellness Group is co-facilitated by our Peer Support Counselor, a staff member who lives with mental illness successfully—maintaining housing, employment, meaningful relationships, and overall health.  He leads by example.  He also meets with clients on a one-on-one basis, helping them develop their own Wellness Recovery Action Plans (WRAPs).  WRAPs help clients decrease and prevent intrusive or troubling feelings and behaviors, increase personal empowerment, and improve quality of life.
Additional wellness groups include those that focus on topics such as worry, stress, and hearing voices.  Yoga group helps clients with physical strength and flexibility, as well as improved stress reduction.  Many clients also participate in our weekly garden group, which has been popular for many years.  Clients begin growing vegetables and herbs from seed in our greenhouse, and then transplant starts to our organic garden.  The majority of the produce that is grown and harvested is donated to the West Seattle Food Bank, providing fresh, healthy, organic food to a sector of the public that may not otherwise have access to it.  Another client favorite is our art therapy program:  the creative process involved in expressing one's self artistically can help people resolve issues, as well as develop and manage their behaviors and feelings, reduce stress, and improve awareness.
Lastly, we offer a diverse assortment of weekly groups that range from music and knitting to science, museum outing, and current events.  We even have a weekly Wii group that gets people up, moving, and having fun!