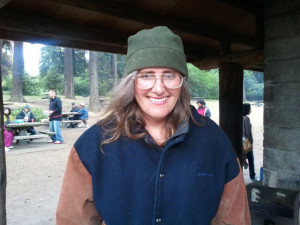 It is estimated that over 57.7 million individuals experience a diagnosable mental disorder each year. Despite this large number, mental illness is often misunderstood.
Mental Illness, How Does It Affect Me?   Mental illness is an equal opportunity disease, affecting people regardless of their background, ethnic identity, or economic status.
Over the course of a lifetime, 1 in 5 Americans will experience a mental illness. Of those affected, 25% will be classified as having a serious mental illness.  Nationwide, less than 40% of people with serious and persistent mental illness receive adequate care in a given year.
Washington State ranks among the lowest in per capita spending on mental health in the country. Consequently, the need for funding from individual and community donors is great.
Rates of mental illness among the homeless population are high with estimates being 40%. Approximately 2,075 people with mental illness are homeless in King County on any night. The stresses of homelessness increase symptoms of mental illness.
Why We Need Places Like TR…
Transitional Resources is one of the smallest licensed mental health centers in King County, offering a continuum of mental health treatment, housing, and vocational services to those who are most in need.
With appropriate treatment, people with mental illness can recover and lead better lives. Treatment in the community is not only more humane, it is also significantly more cost effective than treating mental illness in jails, emergency rooms, or state hospitals.
While the average cost of a mental health consumer in jail is $109,500/year and the average per patient cost of psychiatric hospitalization is $182,135/year, the average cost of providing outpatient case management to a client through our Puget Sound Networks program is just $8,282/year.
How Does TR Help The Community?
In order to provide effective, highly individualized care, the caseload size at TR is small and significantly lower than larger mental health centers. This allows TR to produce some of the best outcomes in King County. For example:
Despite considerable financial challenges, we have successfully been able to increase the number of clients served while maintaining the quality of services.
Our 20% employment rate exceeds the average employment rate of clients in the King County mental health system.
Fewer than 2% of the individuals we served last year returned to homelessness. Our crisis diversion program—which is available 24/7—continues to be highly successful at diverting hospitalizations and stabilizing crises: 91% of people needing this service avoided hospital stays in 2011.
Resource Links
Local:
NAMI Greater Seattle: www.nami-greaterseattle.org
Crisis Clinic: www.crisisclinic.org
King County Department of Community and Human Services: Mental Health Chemical Abuse and Dependency Services Division: www.kingcounty.gov/healthservices/MentalHealth.aspx
United Way of King County: www.uwkc.org
Washington Community Mental Health Council: www.wcmhcnet.org
National:
National Alliance for the Mentally Ill: www.nami.org
National Institute of Mental Health: www.nimh.nih.gov
Substance Abuse and Mental Health Services Administration: www.samhsa.gov
*Resource links are provided for information only. Transitional Resources takes no responsibility for their content, claims or representations in these sites.