Thank you to all who attended our Evening of Inspiration dinner this year! We are so grateful to have such a generous and supportive community.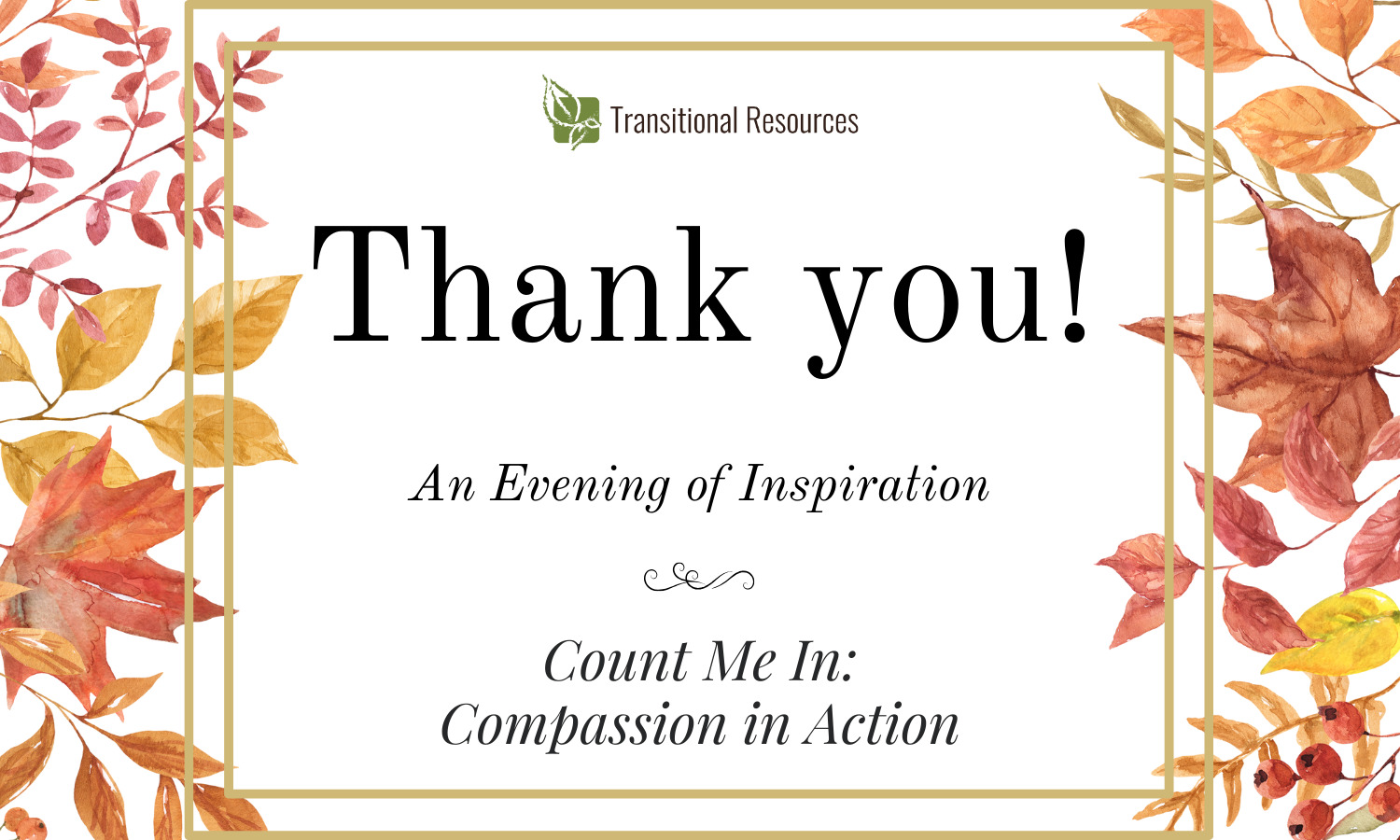 Couldn't make it to the event?
You can still make an impact!
If you have questions about events or want more information on becoming a sponsor, contact our Development Coordinator at 206-883-2049 or kristenj@transitionalresources.org
Rise to Meet the Challenge: Join us 9.27.18 for An Evening of Inspiration
We hope you will join us on September 27th! Online registration is now closed. If you would still like to ...