Thank you to all who attended our Evening of Inspiration dinner this year! We are so grateful to have such a generous and supportive community.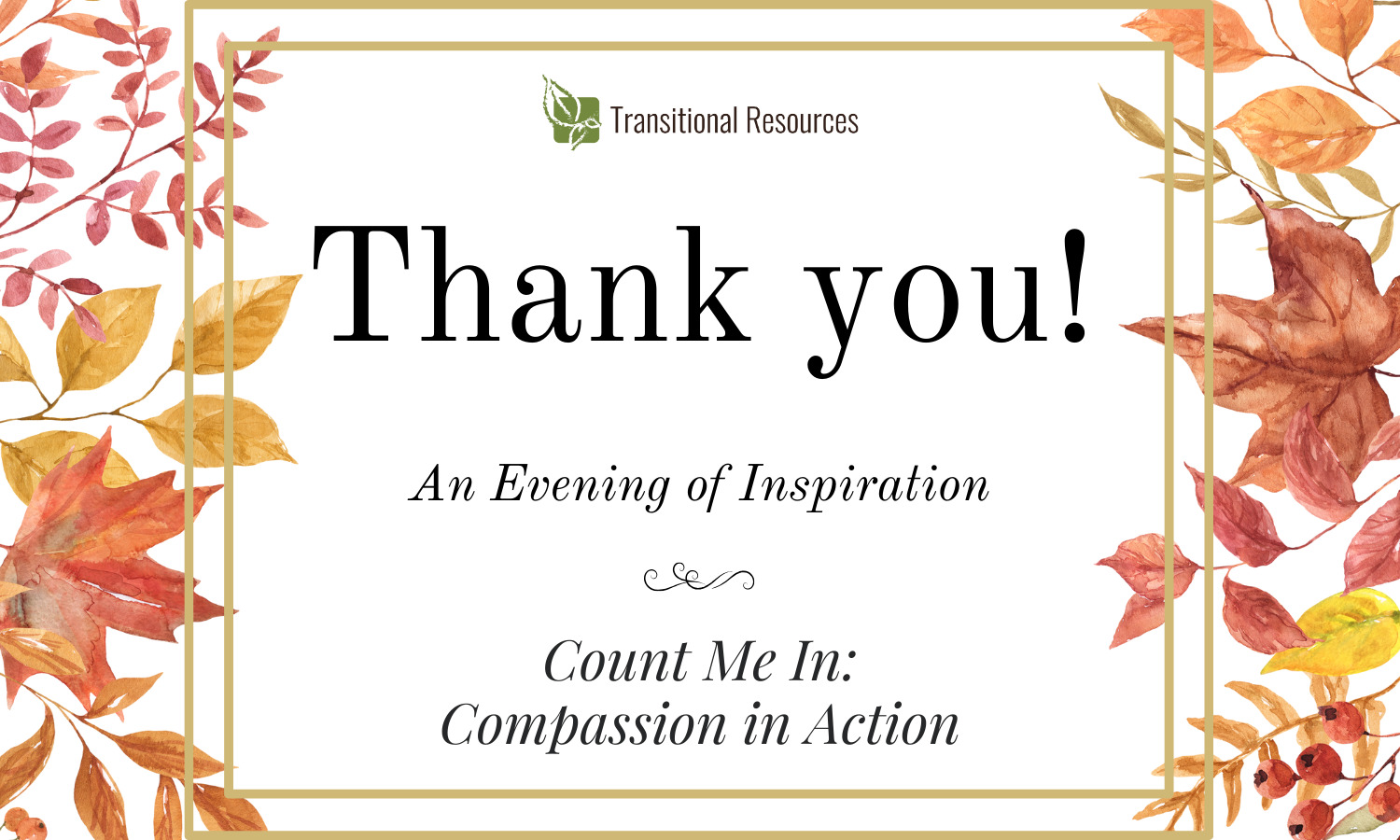 Couldn't make it to the event?
You can still make an impact!
If you have questions about events or want more information on becoming a sponsor, contact our Development Coordinator at 206-883-2049 or kristenj@transitionalresources.org
Thank you for supporting our Evening of Inspiration 2019: Building Strong Foundations!
Thank you for your incredible support! Thank you for your support at our annual fall event ...
Join us on 9.26.2019 for our Evening of Inspiration Event!
Please join us for our annual Fall event fundraiser! Visit our events page for additional information and to RSVP.
Mark your calendars for GiveBIG 2019!
Join us on May 8 for the annual community-wide day of giving supporting local nonprofits! Your commitment and ...
Join us for A Toast To TR!
Raise a Glass for Good Help provide behavioral health and supportive housing services to people in ...