EVENTS
---
Annual Fall Dinner 2016
Thank you for helping us raise over $85,000 at our annual fall dinner, An Evening of Inspiration! Our community once again stood in support of better health, stable housing, and a system of support for people living with mental illness.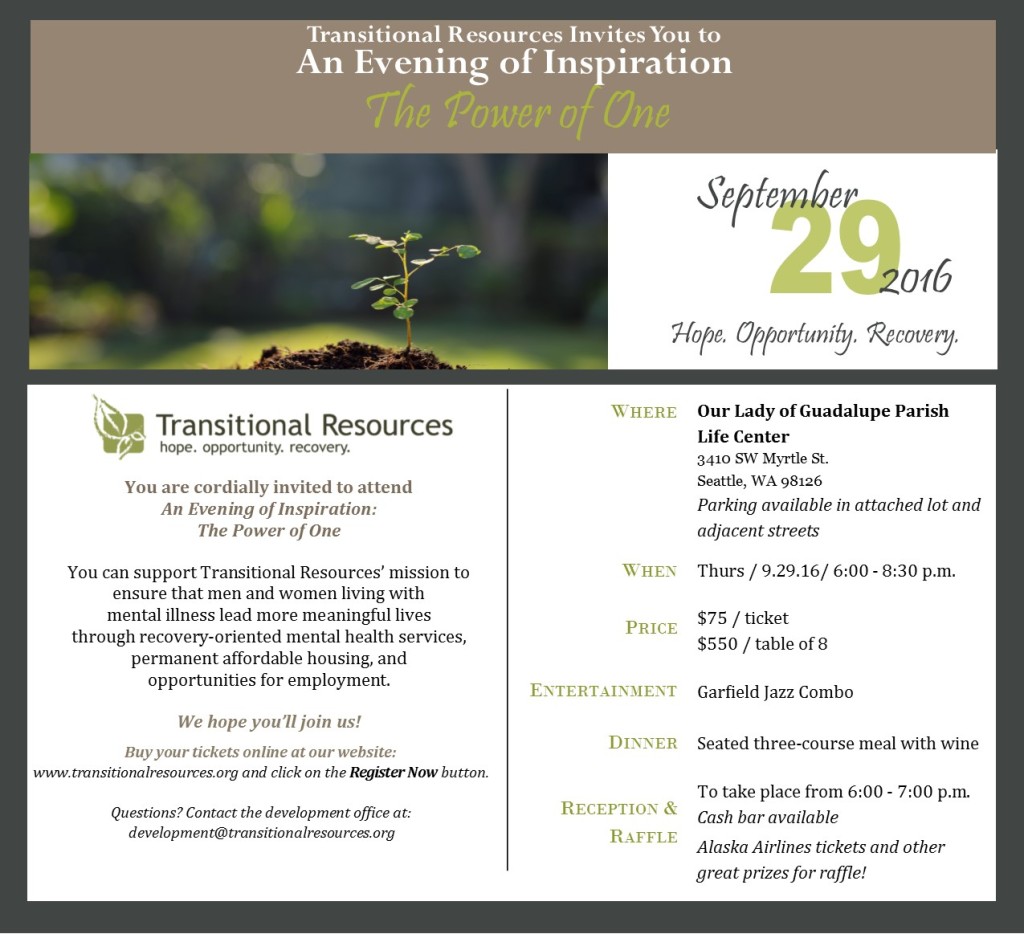 ---
GiveBIG 2016
Thank you for GivingBIG to Transitional Resources during the Seattle Foundation's community-wide day of giving. You helped us raise over $26,000 this year- far and away our biggest year ever! These funds will help us continue providing our critical services to our community's most vulnerable residents.
2016 NAMI Walk
Thanks for stepping out in support of NAMI and TR at the 2016 NAMIWalks Washington. The TR Trekkers came out in full force to stomp out stigma and raise crucial funds for our community ally, NAMI.