UPCOMING EVENTS
A Toast to TR | Thursday, May 3rd, 2018 | Structure Cellars
 We hope you'll join us for this special event. To reserve your place or if you have any questions, please email emilym@transitionalresources.org or visit our Facebook event page.
---
Save the Date for GiveBIG
Everyone—including those living with serious mental illness—deserves to have someone in their corner. Each day at Transitional Resources, we work to ensure that everyone we serve has a safe place to live, the behavioral health services they need, and a community to support them on their journey to recovery.
We need you in our corner to sustain our work. The Seattle Foundation's annual day of giving, GiveBIG is Wednesday, May 9th. On top of the Seattle Foundation's support, our Board of Directors will match the first $3,500 in gifts that day!  You can schedule your gift as early as April 26th by logging onto givebigseattle.org.
Be a part of something BIG on May 9! Visit givebigseattle.org to make your gift.
---
PAST EVENTS
THANK YOU FOR JOINING US FOR
An Evening of Inspiration: Creating a Circle of Strength
September 28, 2017
You helped us raise over $110,000 for our critical services. Thank you for being a part of our community!
Thank you to our sponsors!
Premier Sponsor:
Nucor Steel
Gold Sponsors:
Northwest Fire Systems

Premier Long Term Care Pharmacy
Silver Sponsor:
The Keimig Associates
Friends of Transitional Resources:
Lindley & Associates
Pacific Continental Bank
---
Thank You for Giving BIG in 2017!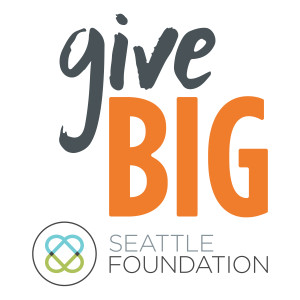 Now more than ever, we need your support to ensure that everyone living with mental illness can lead a healthy and meaningful life.
On Wednesday, May 10, our community rallied to help us raise over $21,000! Thank you. 
Gifts like these help us transform lives and restore hope for our community's most vulnerable members. With your support, we can continue to provide critical mental health care and housing to men and women in need. Thank you for your support!
Perfect Chaos: A Reading & Discussion to Support Transitional Resources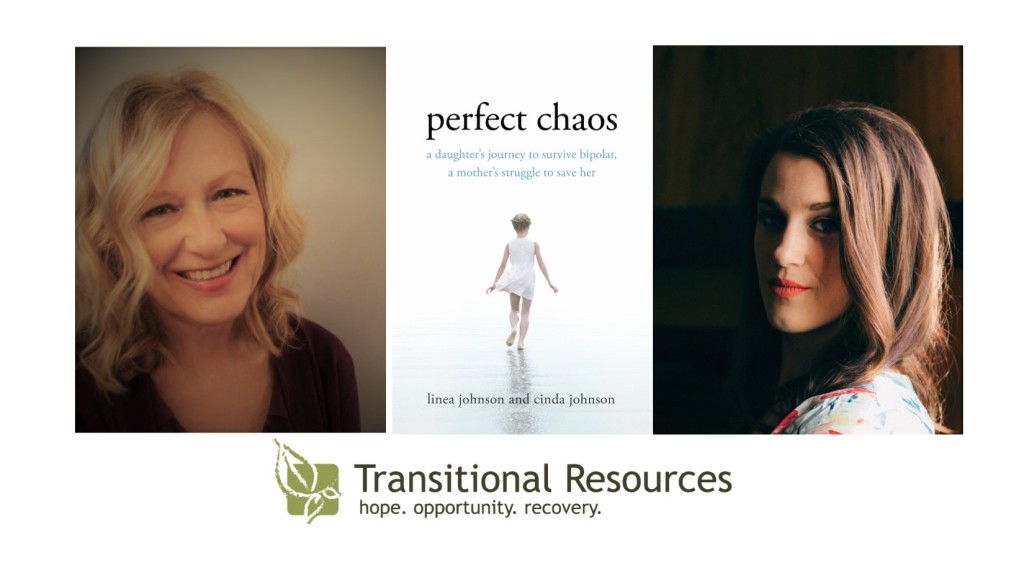 Thank you for making this event a success! Over 40 community members joined us for a personal productive conversation at Folio. Together, we can eliminate the stigma that surrounds mental illness. 
Mental illness is, for many of us, a familiar stranger. It has touched our lives and yet we struggle to understand it.
The most valuable asset in our community is a place that provides hope, opportunity and recovery for people who grapple with serious mental illness. Transitional Resources is that place for between 200 and 240 vulnerable individuals in Seattle. And for friends, family and loved ones, it's a critical community of support.
At a time when we find our social support networks at risk, it's ever more important to have candid conversations about mental illness and to support an organization like Transitional Resources.
Please join us for a special fundraising event, a reading by Cinda and Linea Johnson, authors of Perfect Chaos: A Daughter's Journey to Survive Bipolar, a Mother's Struggle to Save Her. Cinda and Linea will lead an intimate conversation, drawing from the experience chronicled in their book, to offer a glimpse into the disorienting turmoil that accompanies the onset of bi-polar disorder. There will be a Q&A with the authors, followed by an invitation to support Transitional Resources.
---